4 Reasons to Road Test eLearning for your next Training Project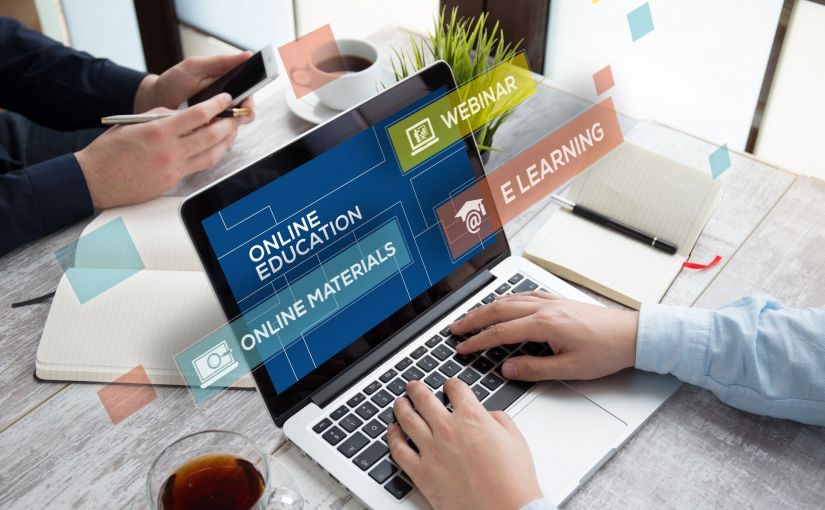 What is eLearning
eLearning is a learning process based on formalised teaching with the help of electronic resources as opposed to the traditional classroom or lecture-based format. Teaching is undertaken remotely using digital platforms such as computers, tablets and the internet, in place of the customary chalk and board method of teaching.
The term eLearning was coined by US learning guru Elliott Masie in November 1999, when he delivered his speech at the TechLearn Conference: "eLearning is the use of network technology to design, deliver, select, administer, and extend learning." In the early 2000s, mobile devices became more and more prevalent, taking the form of smartphones and tablets. As their popularity continued to grow, so too did their availability as tools to access eLearning, both for businesses and general education. Today, companies from large multinationals to small start-ups, use eLearning to manage the development of their employees; to upgrade qualifications, teach new skills, or retrain for new positions.
Convenience is one of the main reasons for the fast growing popularity of eLearning; it's always available as long as you have your digital device with you. Well-structured, interactive course materials make learning simpler, easier, and more effective. You study in your own environment, and at your own pace. Research shows eLearning increases retention of information, and take less time. On average, students are shown to retain 25-60% more through eLearning compared to just 8-10% in the classroom. This is mostly attributed to students being able to learn faster online; with eLearning being estimated to require 40-60% less time to learn than in the traditional classroom setting. Students can progress at an individualised pace, accelerating, or slowing down and revisiting or excluding materials as they choose.
eLearning is a booming industry, with the global eLearning market growing by about 5% every year. Even before COVID-19, there was already high growth and adoption in the sector with global education technology investments reaching more than US$18 billion in 2019, and the overall market projected to reach US$350 billion by 2025. Major world events are often an inflection point for rapid innovation, and it seems COVID-19 is a driver for eLearning in the same way as a rapid rise in e-commerce was seen worldwide post-SARS. E-learning continues to gain ground in the corporate sector in particular, as businesses implement it to develop their staff, streamline their processes, and expand their reach.
eLearning Formats
The term eLearning has come to be associated with training on any digital device; watching an educational video, reading an interesting article, or taking a quiz are all eLearning activities. The efficacy of an eLearning course depends on its content. The more relevant, engaging, and interactive the course, the higher its efficacy. Some of the main content types are listed below.
Digital courses

Simple digital courses are most frequently presented as slides with information and media (video, audio, and pictures). Modern IT tools allow slides to be made more diverse with quizzes, simulations, and screencasts. A content ratio of 60% media and 40% text is commonly used.

Quizzes

Digital quizzes help test how much an employee has learned from a lesson. Quizzes can be fun and interactive tests, with elements such as branching, audio and video questions, drag-and-drop and more.

Video courses

Video courses make education visually compelling. It can be interactive, with pop-up questions and game elements, or a simple informative video.

Talking-head videos

Essentially a video involving a person talking to the camera. The speaker's goal is to engage the listener with a captivating story. Often used to communicate a single topic rather than for ongoing learning (eg a success story, interview with a subject expert, or a product showcase).

Conversation simulations

Simulations of work-based scenarios help employees develop their skills. This format provides the benefit of allowing the employee to complete the task safely in a virtual environment without risking potential real-world problems.

Virtual reality simulations

Perhaps the most effective and expensive form of eLearning. VR simulations allow users to become immersed in a virtual experience for safe trial and error. Particularly useful for high-risk scenarios.
eLearning - Benefits to Learners
Online learning offers multiple benefits that cater for modern learner preferences. Its rise in popularity can be attributed to many factors, some of the more commonly quoted are listed below.
Flexibility

The digital revolution has led to huge flexibility in the way content can be accessed, consumed, discussed, and shared. Anyone can eLearn, from corporate employees to housewives, and at a time that suits them. eLearning transcends the traditional nine-to-five, allowing many the convenience of learning at weekends or evenings.

Access

Unlike classroom teaching, eLearning content can be accessed an unlimited number of times. This is especially important to users in preparing for exams. eLearning facilitates attendance at lectures at the convenience of the learner.

Relevance

eLearning ensures synchronization with modern learners, enabling the learner to access updated content at the touch of a button.

Efficiency

eLearning is performed in relatively quick delivery cycles. The time required to learn is reduced to 25-60% of that of traditional learning by

Lessons starts and end promptly, at the discretion of the learner
Entire training programs can be easily rolled out within weeks or even days
Learners define their own speed of learning
Commuting time is eliminated
Each learner choose their own specific and relevant areas of the learning material.

Consistency

A higher degree of coverage is achieved to communicate the message in a consistent way for the target audience. This ensures all learners receive the same training, without variation.

Environmentally friendly

As a paperless way of learning, eLearning contributes to the protection of the environment. Thus, eLearning is a highly eco-friendly way of learning.
eLearning - Benefits to Business:
eLearning is fast emerging as an important resource for businesses to flourish, and it is quickly percolating down the echelons of most successful organisations to make them more profitable. Here's why:
Lower training costs

eLearning eliminates many of the costs associated with traditional learning, for example, the need to host speakers, rent conference or classroom space or to pay travel expenses.

Coverage

eLearning has no barriers. A limitless number of employees, in multiple locations, can receive uniform training, at the very same time.

Single knowledge base

All learning materials can be stored in a single learning management system (LMS), allowing the learner to log in to the LMS at a convenient time from any device.

Progress tracking

Employers can monitor and track the progress of their employees via analytics in the LMS which can display progress in customised graphs and reports.

Business adaptability

eLearning allows employees to keep up with the company's rhythm and solve problems in real-time. Regardless of the subject matter, an eLearning course can be developed and delivered instantly to any number of employees.

Scalability

eLearning helps in creating and communicating new training, policies, concepts, and ideas. Whether for formal education or entertainment, eLearning is very quick way of learning.
eLearning – Application in Business:
Businesses can use eLearning to help with lots of different goals.
Employee Training

This is the main reason that companies implement eLearning. Digital courses are often a more efficient employee training option because they provide ongoing and easy-to-use learning solutions.

Compliance Training

A mandatory element of many businesses that is easily delivered using a LMS, especially where there is a need to implement immediate changes to policy.

Employee Involvement

eLearning engages employees with interactive courses, creative design, and game-like elements. This can help maintain learner's interest.

New-Hire Retention

The induction process for new employees can be made easier by introducing the company and its key figures step-by-step with eLearning courses. This also frees up time for the HR team.

Client and Partner Development

eLearning can be used to teach business partners and clients about the products or services of a company. While people generally like innovation, they can sometimes be suspicious about things they don't know. eLearning courses and presentations can be used to bring prospective clients on board faster.

Product Promotion

eLearning can also be used to teach sales teams about new additions, and help new employees learn products quicker, resulting in increased sales.
eLearning facilitates the acquisition of new skills in the work environment. While education teaches vital life skills, eLearning provides those necessary for employees to excel at work. Slowly but steadily, eLearning is becoming the new standard for businesses. It is often a more convenient option than traditional methodologies, and with the rapid development of new technologies, it is likely to gain much more ground. Over the coming decade, eLearning will continue to flourish and is undoubtedly here to stay.
What you find out more about eLearning?
For more information on eLearning and how Holland Safety could help clients, call us on +353 1 401 9600 or email info@hollandsafety.ie
Services we can offer:
eLearning course design & development
Classroom-based courses converted to eLearning
Learning Management System development
Hosting & Managed Services

Holland Team
Holland Safety is an integrated safety solutions provider with over 20 years of experience as a specialist in safety training, consultancy, and contract placement. We support some of Ireland's largest organisations operating in manufacturing, construction, pharmaceutical, and government sectors.
We are committed to developing innovative solutions for our clients that are compliant, sustainable, efficient, and cost effective, enabling the achievement of their health and safety goals.