IOSH Managing Safely: Elevating Workplace Safety Across Industries
Discover how IOSH Managing Safely Training has improved workplace safety, helping a variety of sectors. Examine real-world examples of improved health and safety practises to demonstrate why this course is a ga...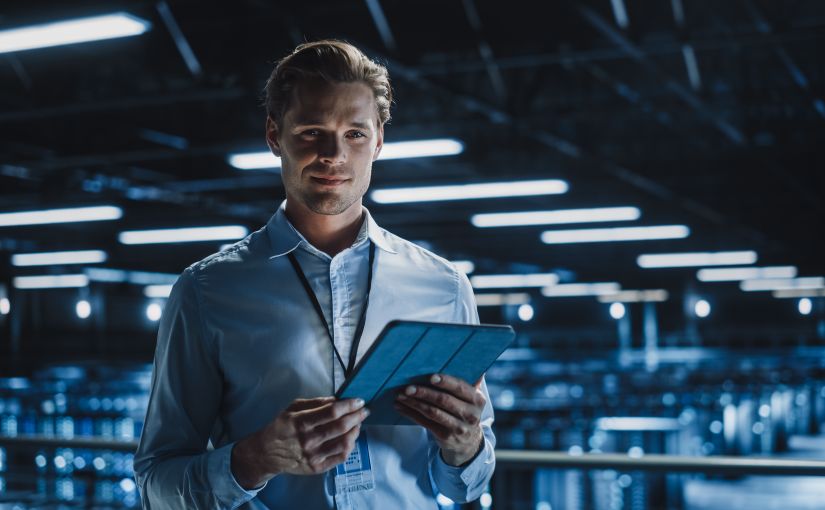 1. From Incidents to Confidence: How IOSH Managing Safely Transformed Our

Workplace

As a Manager in Manufacturing, I was concerned about our facility's high rate of minor incidents. While none of them were catastrophic, they hinted at a deeper issue with our safety protocols.

I considered various training courses, but the IOSH Managing Safely course by Holland Safety stood out for its comprehensive approach and industry reputation.

The training was a revelation. The content was relevant and easy to understand, and the real-life scenarios resonated deeply with me and my team. One module on risk assessment revolutionized the way we approached machinery maintenance.

Post-training, our incident rate dropped by an impressive 40% within six months. More importantly, we saw a tangible boost in confidence and morale among the team. They felt safer, more heard, and empowered to point out potential hazards.

For anyone in the manufacturing sector, I highly recommend the IOSH Managing Safely course. It's not just about ticking off a regulatory requirement—it's about fostering a genuine culture of safety. The insights gained from this course have been invaluable to our plant's operations and our team's well-being.
2. Safety as a Lifeline: How IOSH Managing Safely Transformed Our Offshore Platform
As Operations Manager in the energy field, safety isn't just a priority—it's a lifeline in the intricate landscape of the oil and gas sector. Before taking the IOSH Managing Safely Training Course with Holland Safety, our offshore platform faced sporadic safety lapses. Despite our existing training, we needed a more robust system.
We chose IOSH Managing Safely Training course based on its commendable track record and granular content. The training sessions were transformative, seamlessly integrating theory with real-world challenges, particularly focusing on the unique risks of the oil and gas environment. For instance, a module on hazard identification dramatically altered our emergency response drills.
Since the training, we've seen a remarkable 35% reduction in safety-related incidents over the past year. But beyond metrics, there's been a palpable shift in crew confidence. Workers are proactive, collaborative, and significantly more adept at spotting and averting potential hazards.
For my peers in the oil and gas industry, the IOSH Managing Safely Training at Holland Safety isn't just another course. It's an investment in operational excellence and the well-being of your team. The expertise and perspectives I've gained have been pivotal for our ongoing operations.
3. From Safety Lapses to Vigilance: How IOSH Managing Safely Transformed Our Pharmacy
In the world of pharmacy, precision and safety are paramount. Even the smallest oversight can have serious consequences. Before taking the IOSH Managing Safely Training Course by Holland Safety, our pharmacy was facing challenges with storage practices and medication handling protocols. We had safety measures in place, but occasional lapses prompted me to seek more comprehensive training.
I chose the IOSH Managing Safely Training course for its comprehensive curriculum. The training was an eye-opener. It bridged the gap between generic safety protocols and the specific demands of a pharmacy. I was particularly impressed with the module on risk assessment tailored to chemical and medication storage.
After the training, our medication errors decreased by 50% in the subsequent quarters. More importantly, there was a renewed focus on safety among the staff. The team operated with heightened vigilance, and there was a significant increase in proactive safety suggestions.
For those in the pharmacy sector, the IOSH Managing Safely Training is more than just a certificate. It's a commitment to upholding the highest standards of safety in a field where people's health is at stake. This course has been instrumental in enhancing our service quality and ensuring patient safety at MedCare.

Holland Team
Holland Safety is an integrated safety solutions provider with over 20 years of experience as a specialist in safety training, consultancy, and contract placement. We support some of Ireland's largest organisations operating in manufacturing, construction, pharmaceutical, and government sectors.
We are committed to developing innovative solutions for our clients that are compliant, sustainable, efficient, and cost effective, enabling the achievement of their health and safety goals.